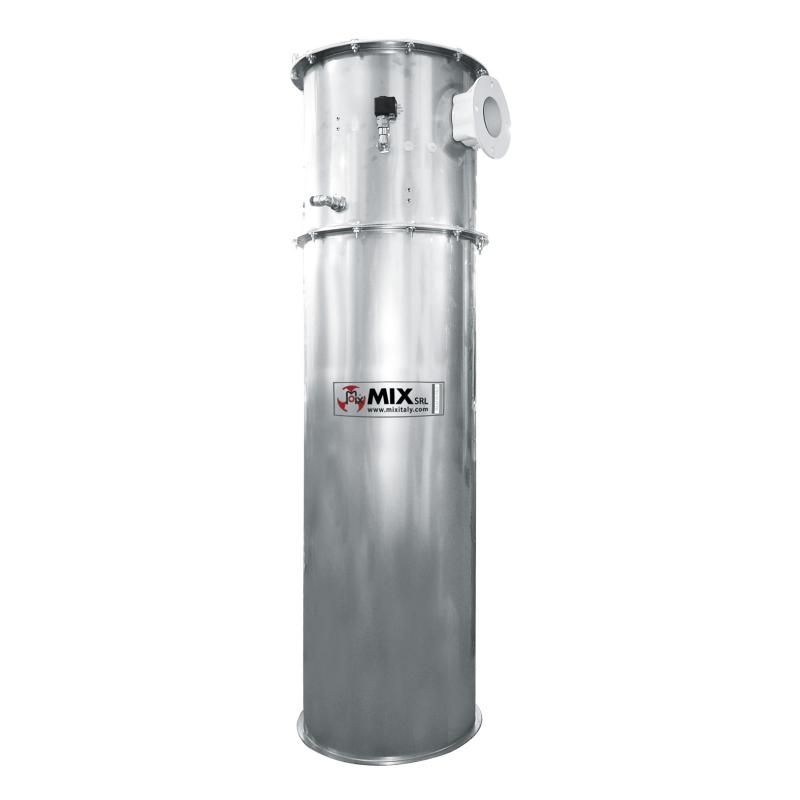 Compact filters series Single Shot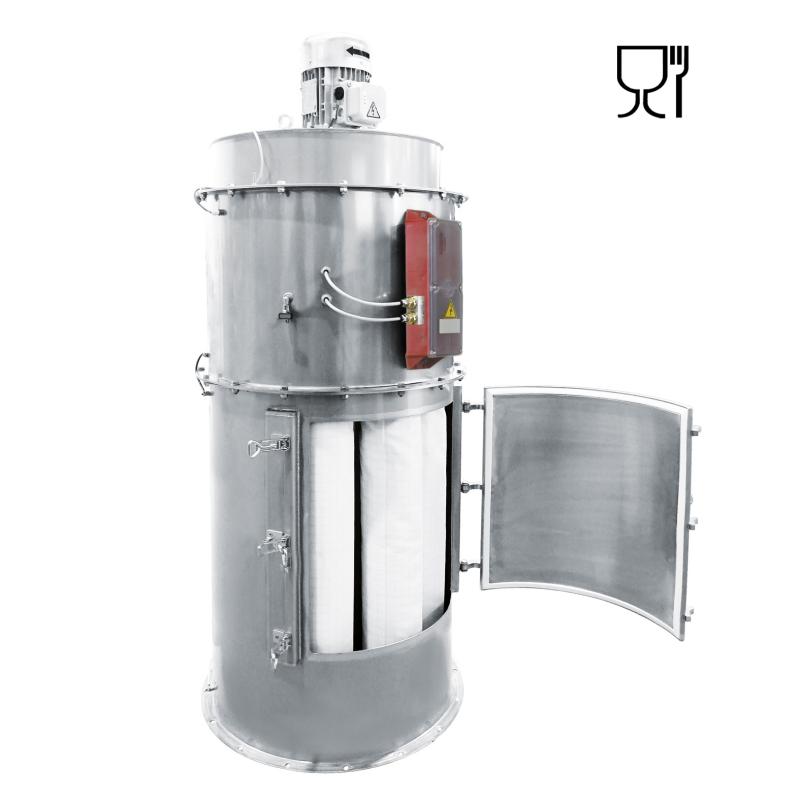 Filters for food applications with manufacturer declaration of conformity according to 1935/2004/CE
Filters with vibration cleaning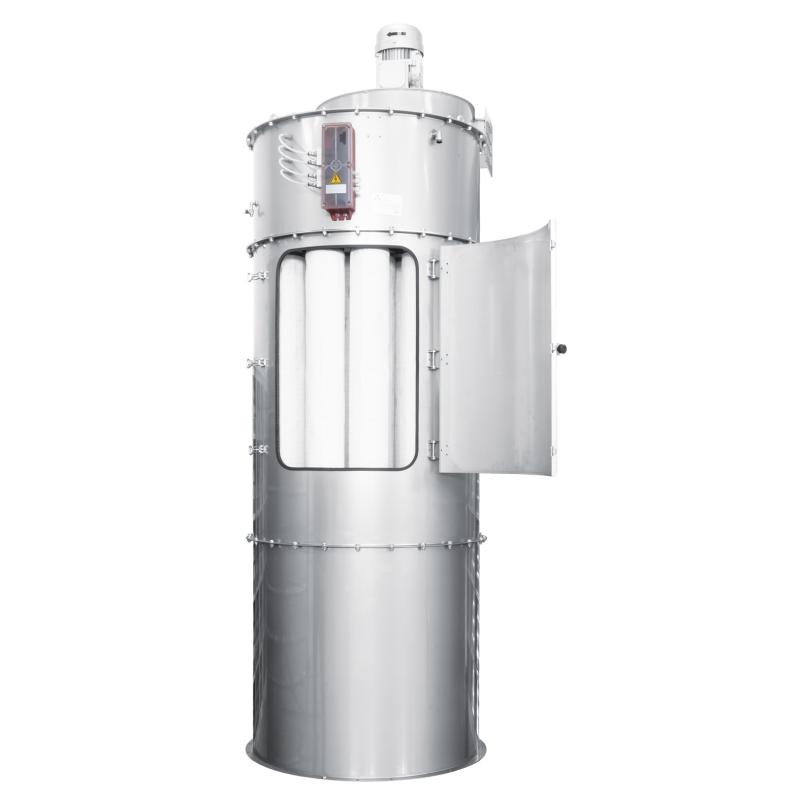 Filters equipped with fan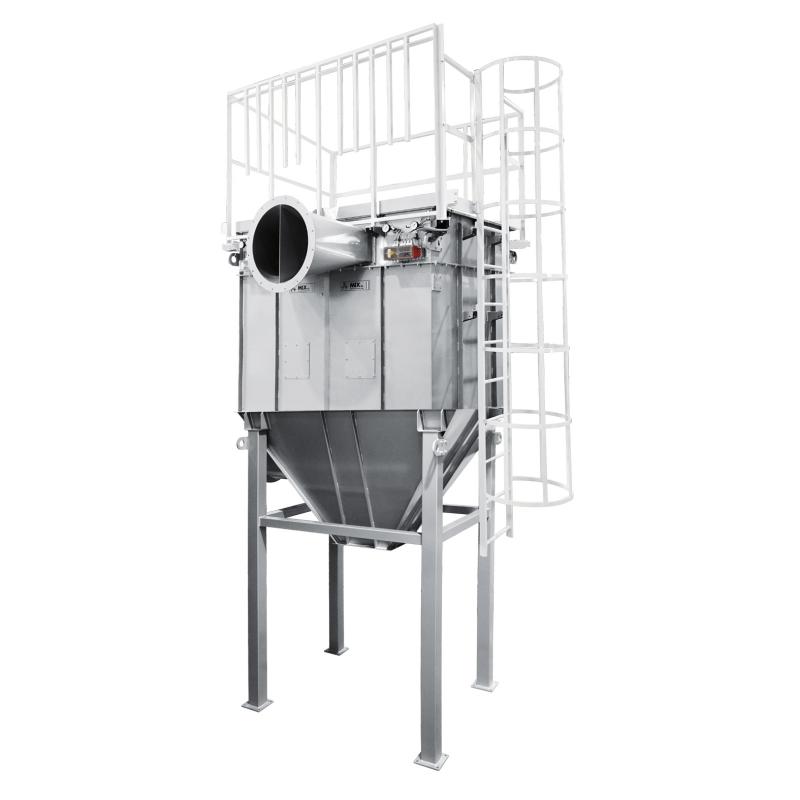 Multi-Stage Oil Mist Collector
Provides more filter media, longer operating time between filter changes, and higher collection efficiency
It is available in capacities of 800 m3/hour to more than 140,000 m3/hour in one unit and can be integrated into existing ductwork and venting systems.
After installing Flow Force Multistage Oil Mist Collectors, high production machining areas using water soluble, Synthetic or mineral cooling fluids may release clean filtered air into the work area, reducing system costs.
The ratio of airflow to the filter medium is kept low to prevent saturation blockage. This eliminates the downtime due to collector malfunction and minimises the periodic change of the filter holder. Flow Force multi-stage oil fog collectors are designed for continuous drainage during operation, giving a typical service life of the filter medium of 4500 hours or more, even in the event of a high input load.
Fume Extraction Units 
ZWR Extraction Fans – aluminium impeller in steel housing
ZWR fans have been designed to work with Oskar Air Products source capture devices as well as with clean or polluted air extraction installations. Aluminium impellers enclosed in steel powder coated housings ensure high airflow efficiency and spark-proof design. ZWR fan units are used to exhaust non-explosive and chemically non-aggressive gases of temperatures up to 40oC. ZWRs are perfect with units are radial impeller backward inclined blade fume extraction fans designed to work with Oskar point extraction products such as fume arms, extension booms, sliding rails, car exhaust hose reels or hose drops.
Fume Extraction Arms
Hood Joint - Easy to move. All external adjustments. Flexible hose with gear clips
Middle Joint - All external adjustments. Flexible hose with gear clamps
Socket Joint - Rotating swivel with safety stops. All external adjustments.
Aluminium hood (powder coated) with surrounding grab handle. Ready to be fitted with optional light kit
Additional tube grab handle
Smooth steel tube with standard damper
Support spring or gas shock on outside
Smooth steel tube
Swivel base with pre drilled mounting holes