Flow Force provides a comprehensive range of services to assist our customers from concept to completion. All systems are designed, project managed, installed, and commissioned by our skilled engineers to ensure quick support.
Our cutting-edge testing laboratory allows for the testing of powders under simulated processing settings to qualify system performance prior to final design and acquisition.
This provides our customers with the assurance and confidence that suggested solutions will operate as intended while identifying any risks that must be addressed in the execution of the final design.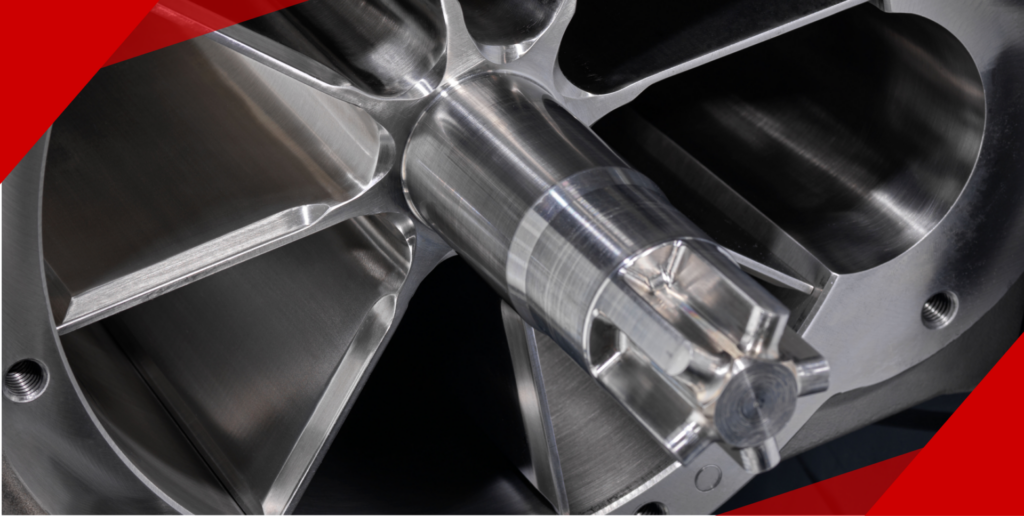 Rotary Valves and Diverter Valves
Rotary valves and diverter valves often function as junctions in a transportation system. Therefore, it is of the utmost importance that they operate without problems. Preventative maintenance will go a long way in extending the life of your rotary and bypass valves.
In addition, you will reduce the risk of your production downtime due to faults or sudden failures of your rotary and diverter valves. And this, in turn, is important for the continuity of your production process. 
We provide machines and spare parts, and also the expertise to maximise their productivity. Our services include:
Fans and Blowers Services
We select, design, manufacture and supply a wide range of centrifugal and axial flow fans  for all types of applications including material handling, high pressure, high volume, contaminated air and high temperature. We manufacture in a range of materials including mild steel and stainless steel. We design High Efficiency fans on the latest computerised selection programs which will supply GA drawings, curves and noise levels at quotation point.
Dust collector and bag filters maintenance, service, and repairs
We provide comprehensive service, maintenance and repair for industrial dust collectors, air filtration equipment.
 FILTER CHANGE
 SYSTEM CHECK & OPTIMIZATION
 PREVENTIVE MAINTENANCE
 EMERGENCY REPAIR
 SCHEDULE A SERVICE VISIT
Industrial Air Filtration: Why Preventive Maintenance is Essential
For the safety of your workers and to avoid costly emergency repairs, your industrial dust collector needs routine preventive maintenance. Your facility may be subject to poor indoor air quality, risky fires or explosions in the dust collector, and expensive fines if the dust collector is not properly maintained. 
To maintain safe and effective operation of your dust collector, we engage and educate our own professionals to make sure preventive maintenance is performed for our customers correctly. We are here to assist you for:
Local Exhaust Ventilation (Lev) Assessments
The occupational hygienists at Flow Force have training and experience in all facets of LEV (Local Exhaust Ventilation) assessments. Hazardous substance exposure at work should be adequately regulated or prevented.
An LEV system's goal is to prevent the discharge of these compounds into the workplace by limiting their emission to the atmosphere as close to the source as possible. LEV needs to be first built with good design and construction for it to be effective. System performance can decline over time as a result of wear, obstruction, or damage. Therefore, it is crucial to inspect and test frequently to make sure the exposure control is still effective.
Frequently Asked Questions
How often should a LEV system be checked and tested?
Employers are required to analyze and manage their employees' exposure to hazardous materials under the Control of Substances Hazardous to Health (COSHH) Regulations. 
In accordance with COSHH Regulation 9, where local extract exhaust ventilation plant is used to limit exposure to health-hazardous substances, a thorough inspection and test must be performed at least once every 14 months to make sure it is still in good working condition, or more frequently in some specific circumstances.
What are the techniques for LEV Monitoring?
To check LEV systems, Flow Force uses a variety of methods. In addition to pressure measurements and visual inspections, this will also include flow checks using specialized anemometers, pitot tubes, and smoke tests. Larger systems will require the installation of equipment access ports in the ducting. Staff from Flow Force can install them if they are not already there in areas where it is safe to do so.
What are the mandatory HSE requirements?
The local exhaust ventilation systems should be inspected and tested in accordance with the recommendations in HS(G) 258 "Controlling of Contaminants at Work." Employees and others who use, maintain, or service local exhaust ventilation (LEV) systems can get information from the guidance. The goal is to guarantee that LEV systems that are designed to regulate potentially harmful compounds, including biological agents, continue to function as intended.
What is the reason for regular monitoring of employees?
According to HSE recommendations, monitoring of employees who are under the LEV's protection may also be necessary to determine how well the system is working to limit exposure to potentially harmful substances. Occupational hygienists with Flow Force can keep an eye on specific employees as well as the overall environment for most hazardous compounds.
How are airborne emissions prevented through LEV?
The monitoring of the system's final exhaust into the environment may be mandated by legislation for particular operations. To reassure the enforcing authorities, Flow Force has MCERTS-accredited specialists on staff who can carry out this job and produce reports.
Looking For High Quality Service